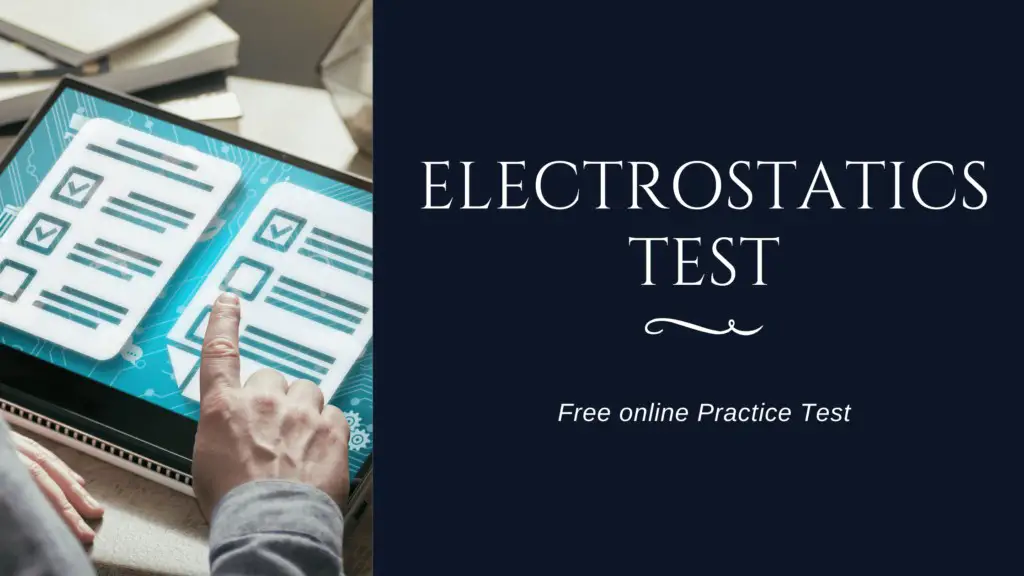 Electrostatics Quiz
This electrostatics test contains questions where four options are provided. Students have to select the correct answer out of the available four choices. Once you have completed this test you can check the result by clicking the "View Results" button at the end of the quiz. You would then be able to view your performance/Result and answers to all these electrostatics test questions.
Instructions for taking the test
Your test contains multiple-choice questions with only one answer type questions.
This is not a timed test but try to finish the test in 10 minutes.
You can finish this test any time using the 'Submit' button.
Test Questions
---
---
Know more about the Concept of Electric Charge
Further Reference-